Outstanding New 5 Bedroom Villa for Sale in Timi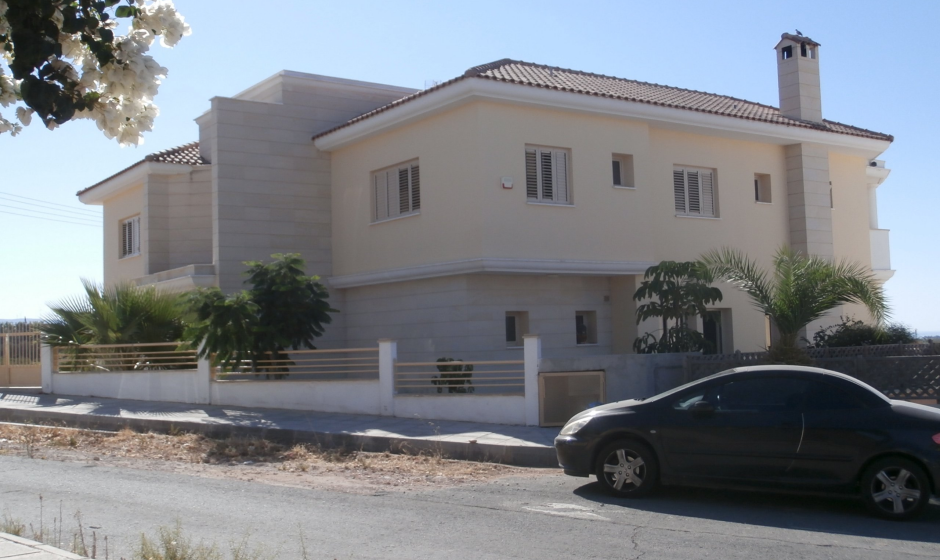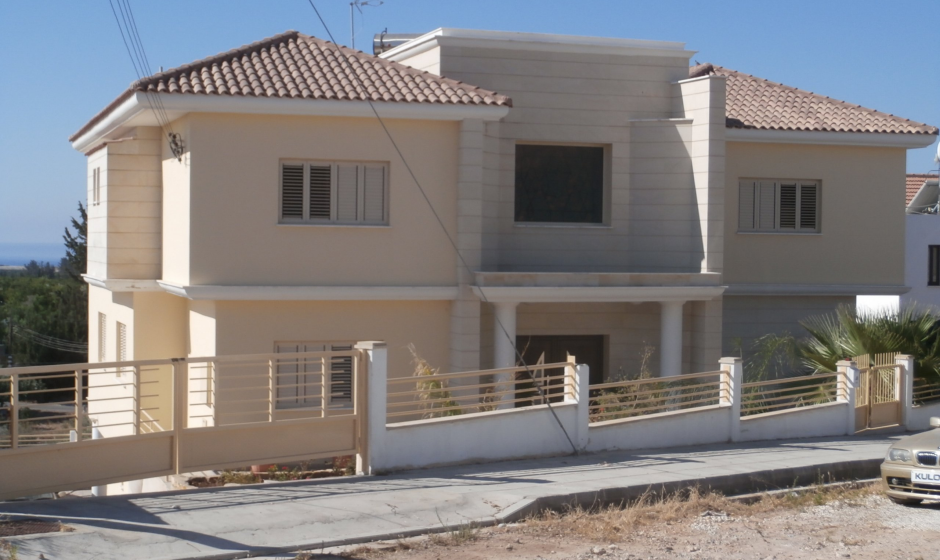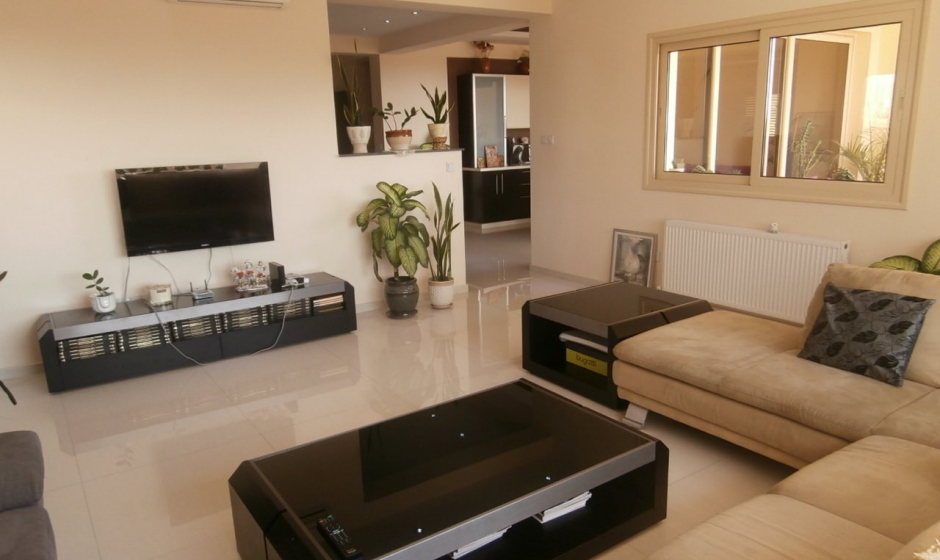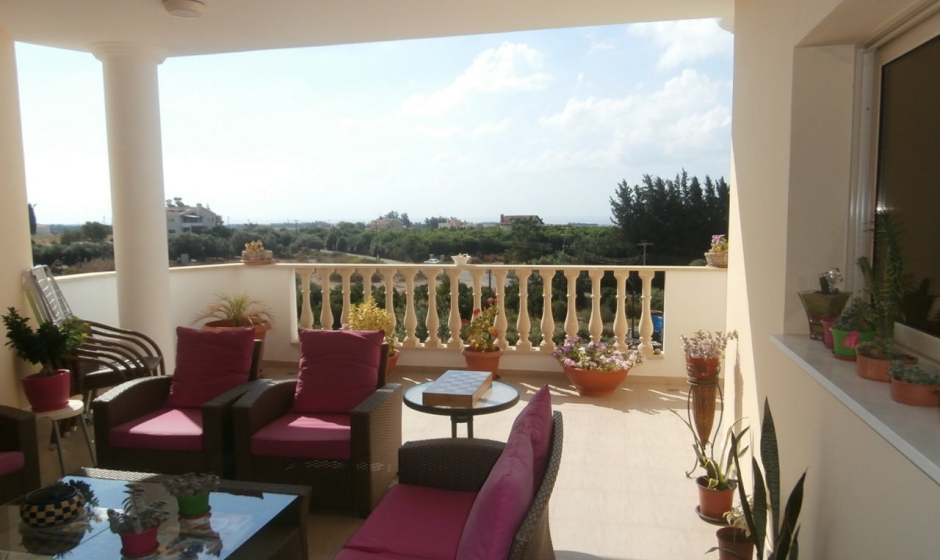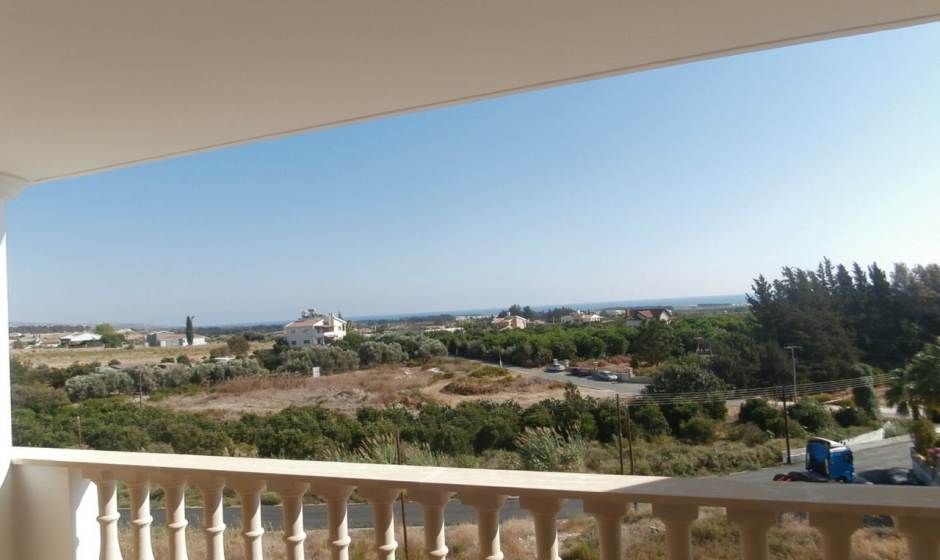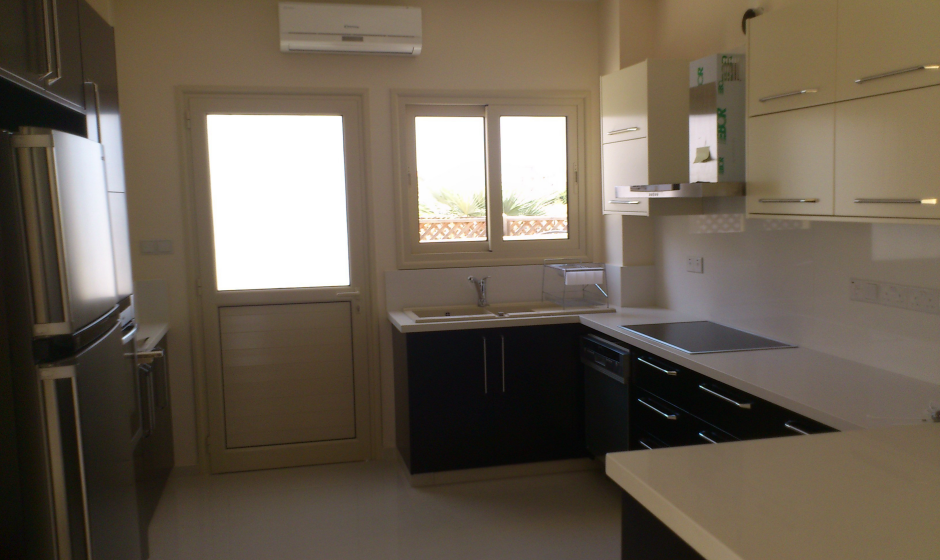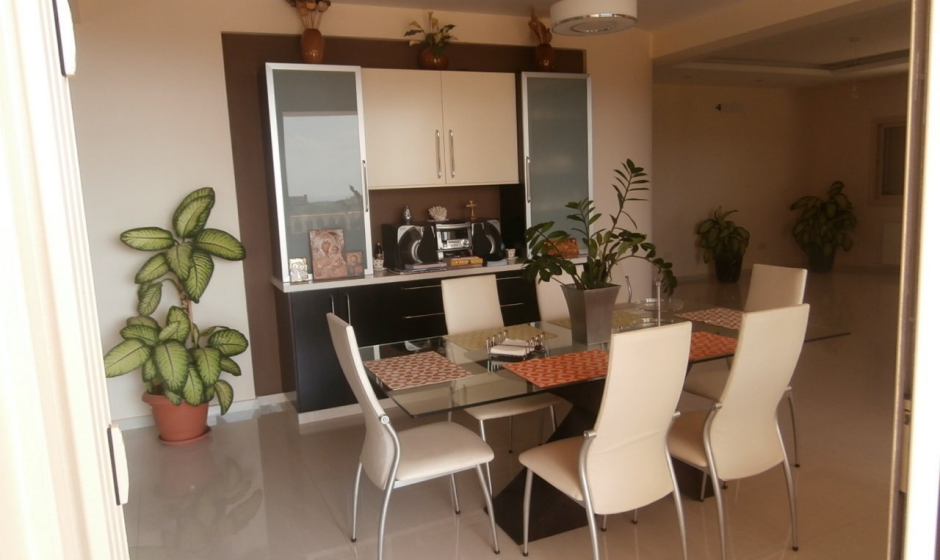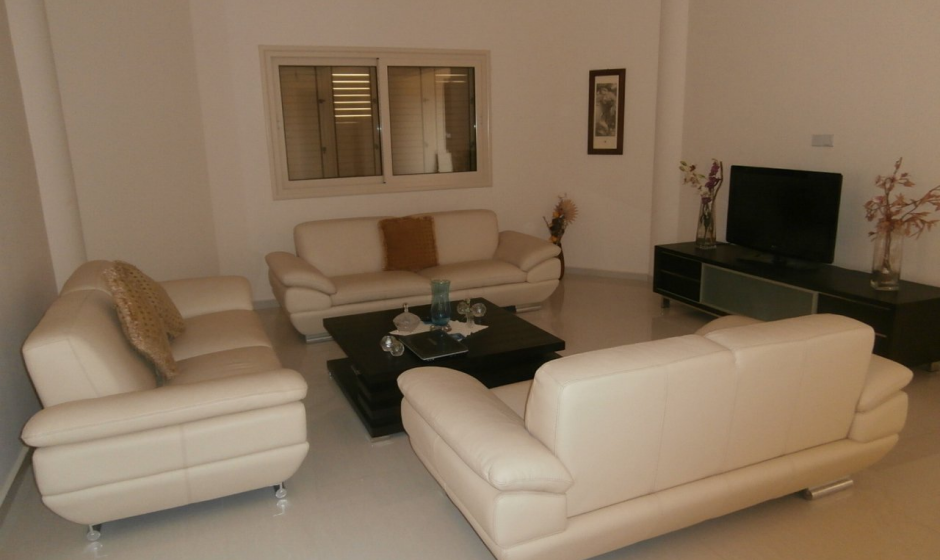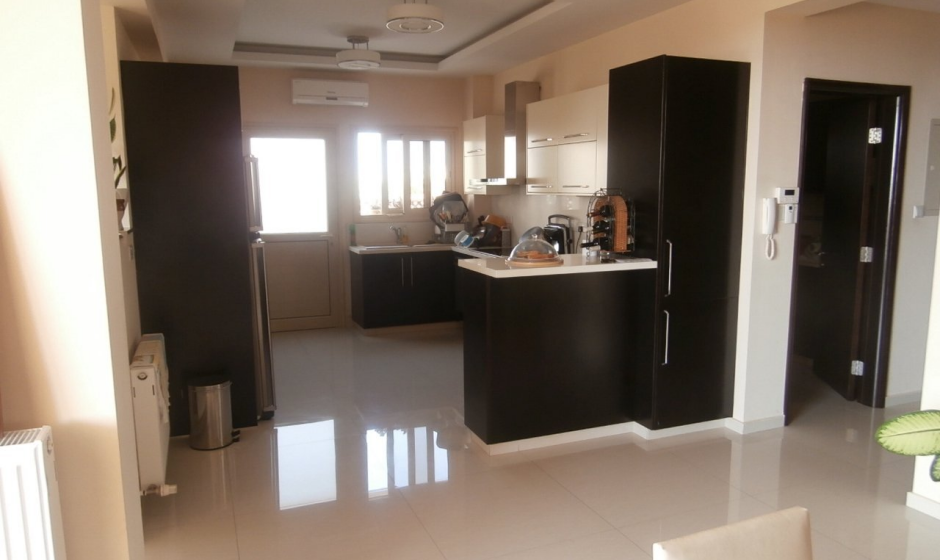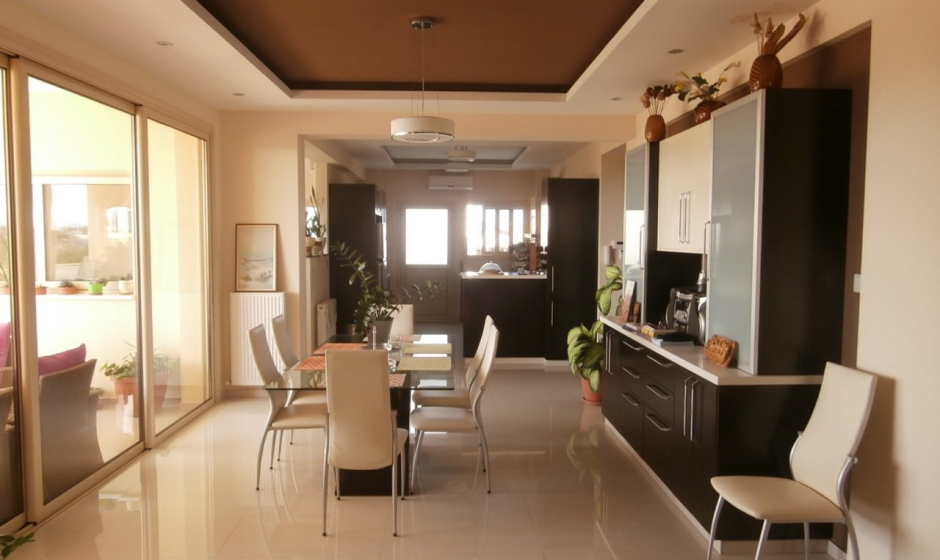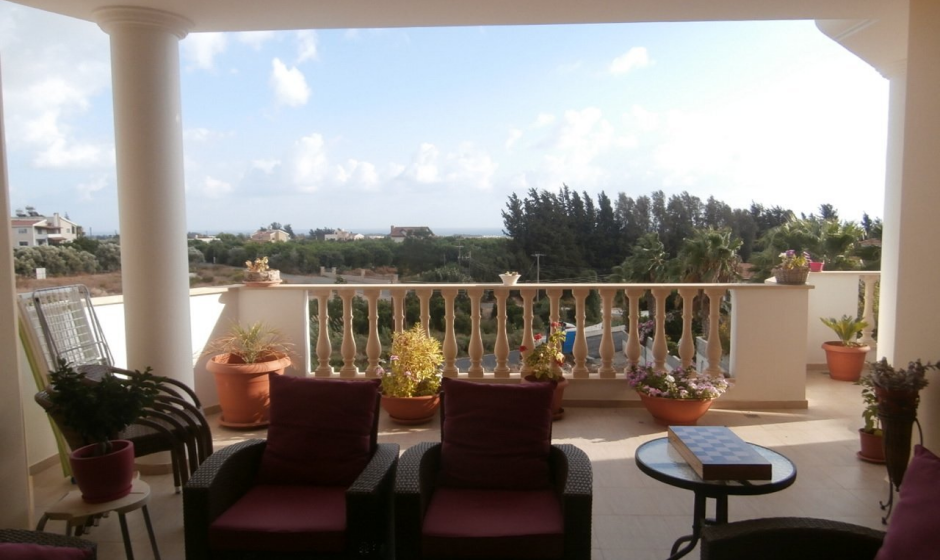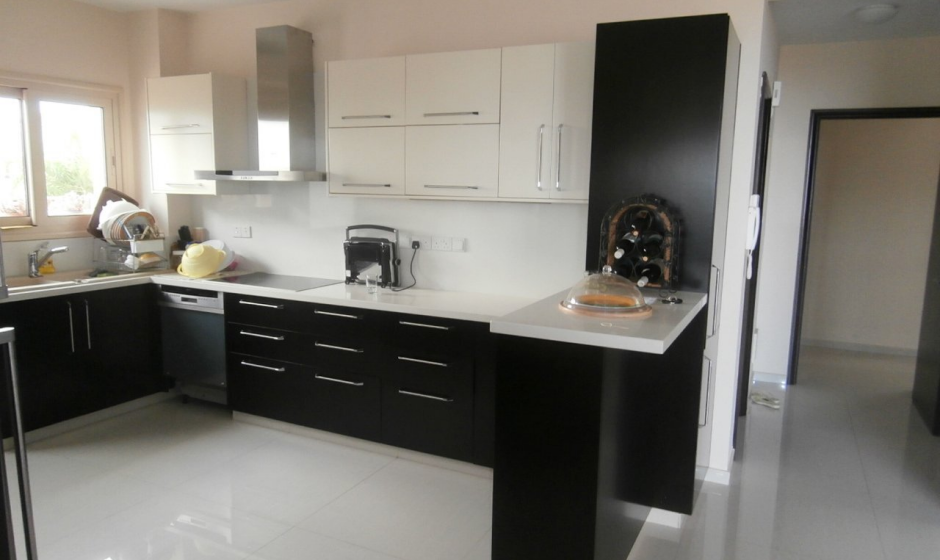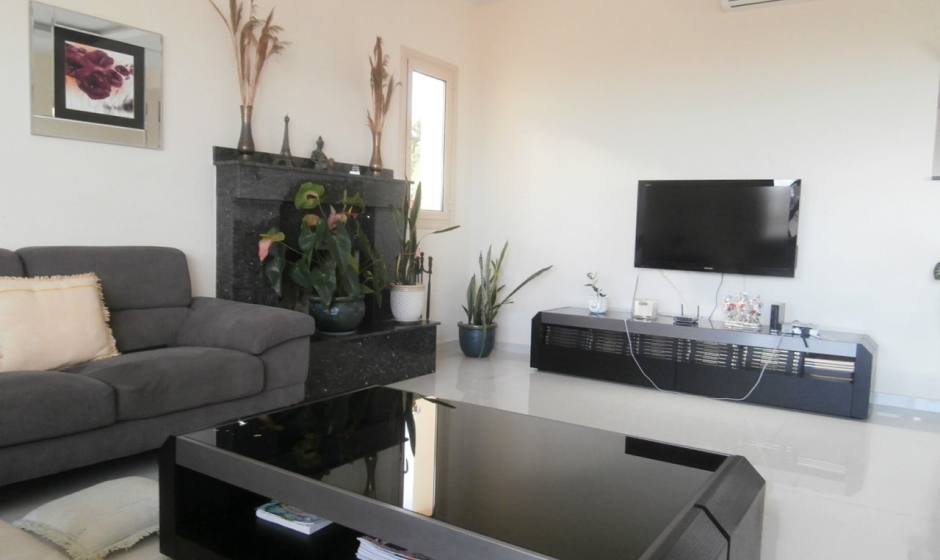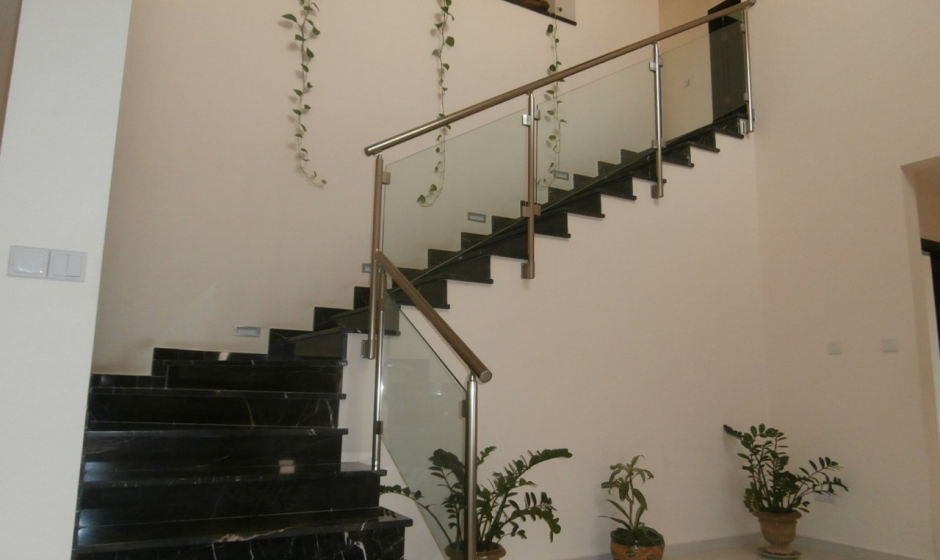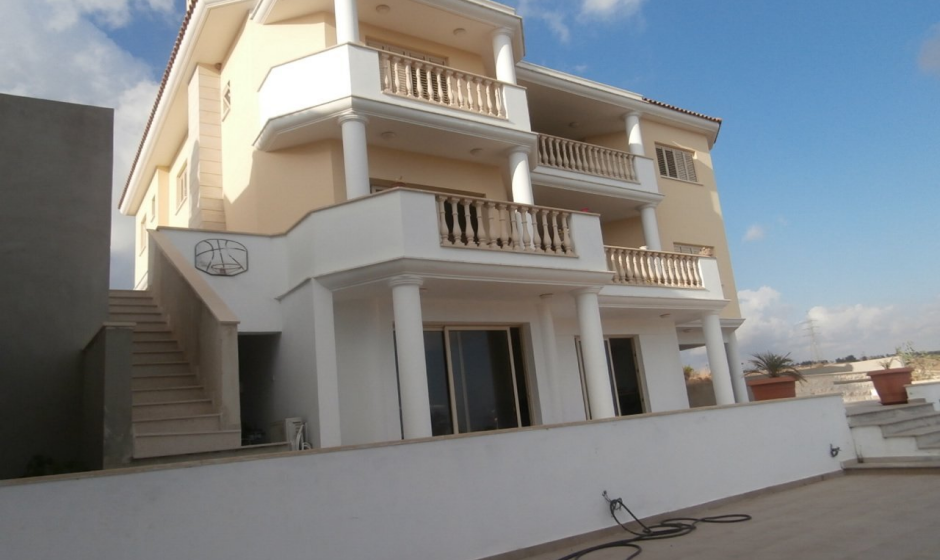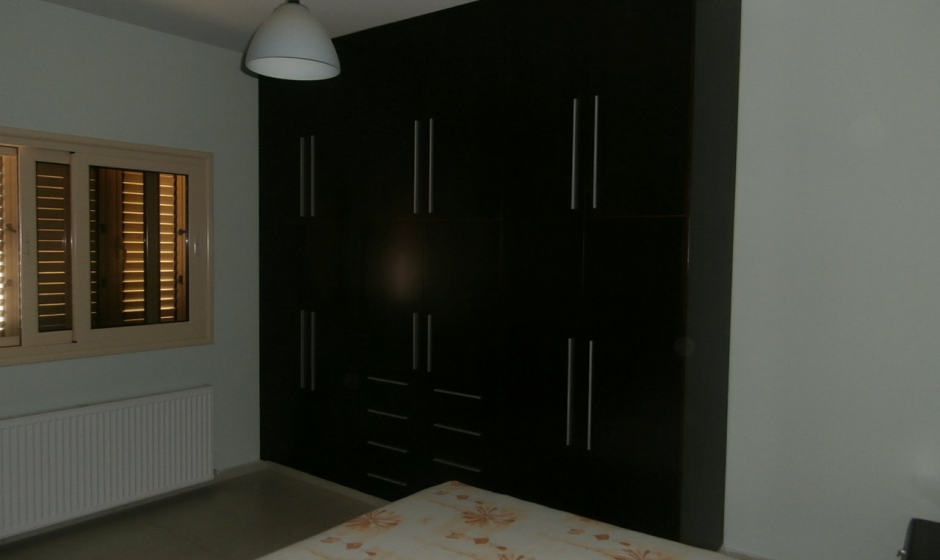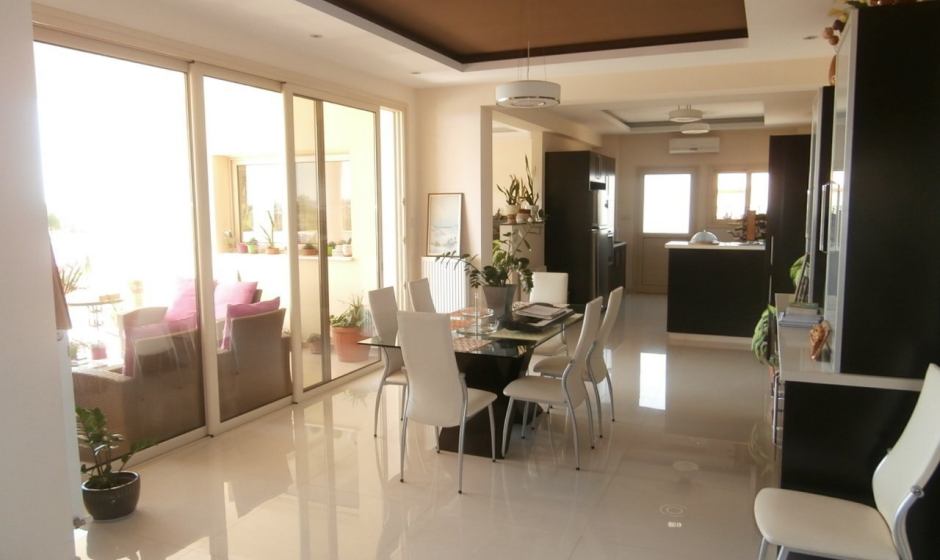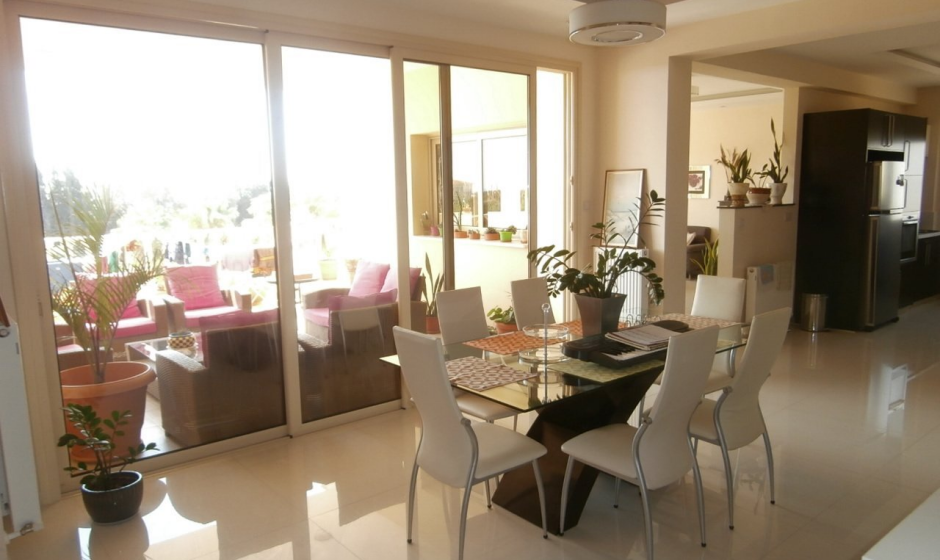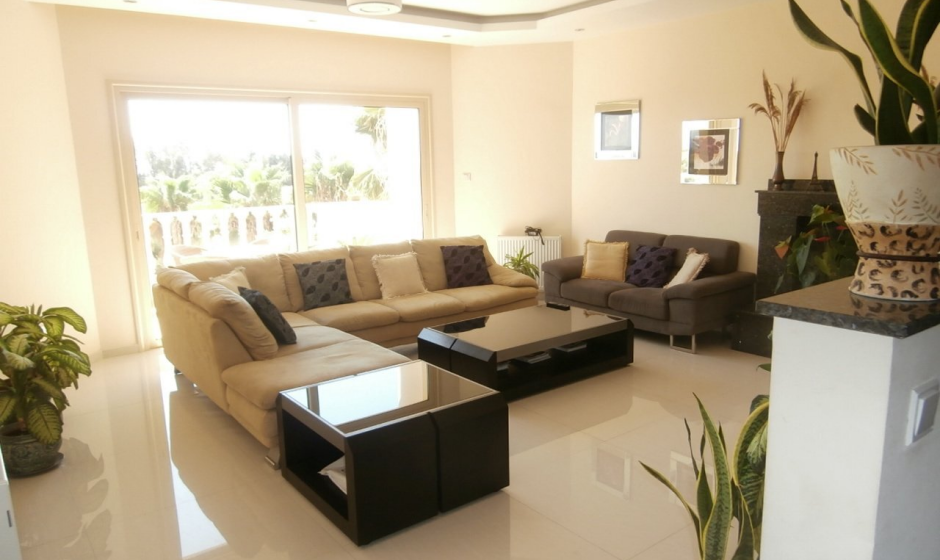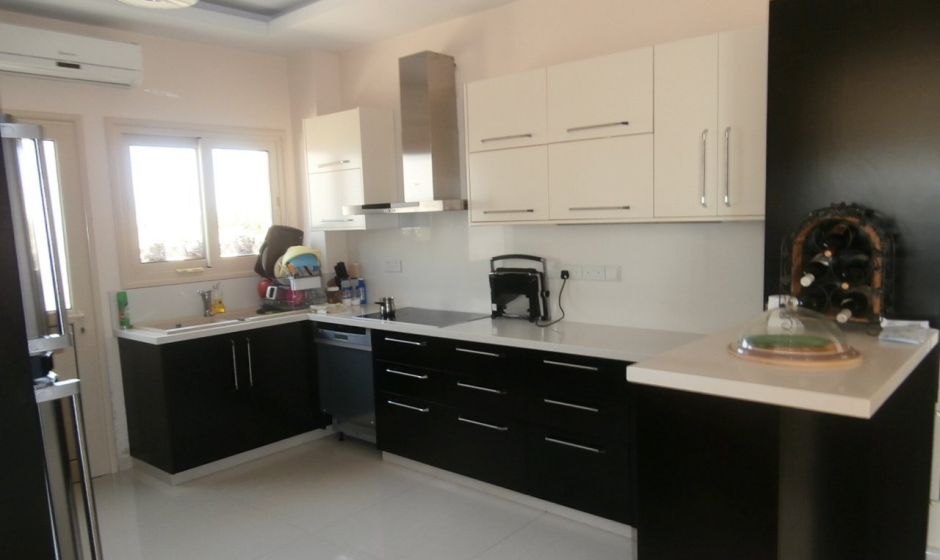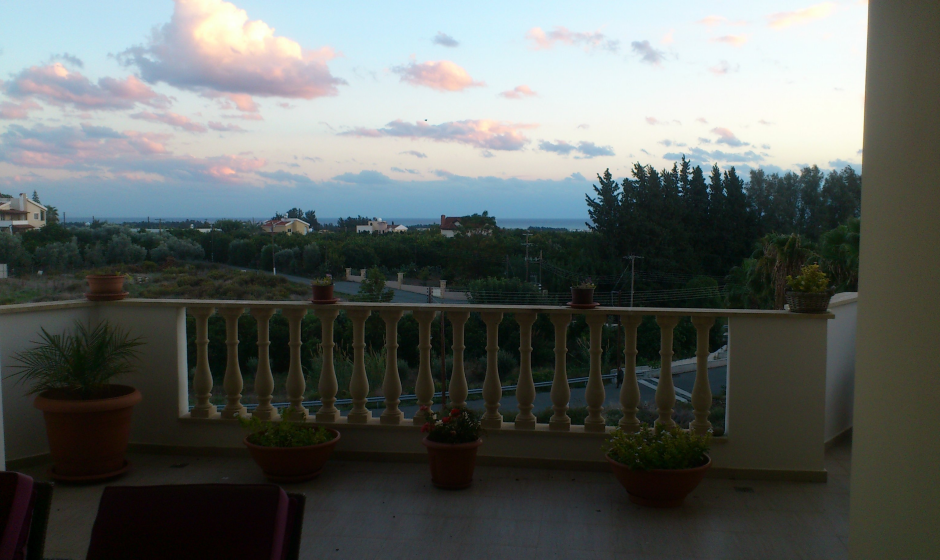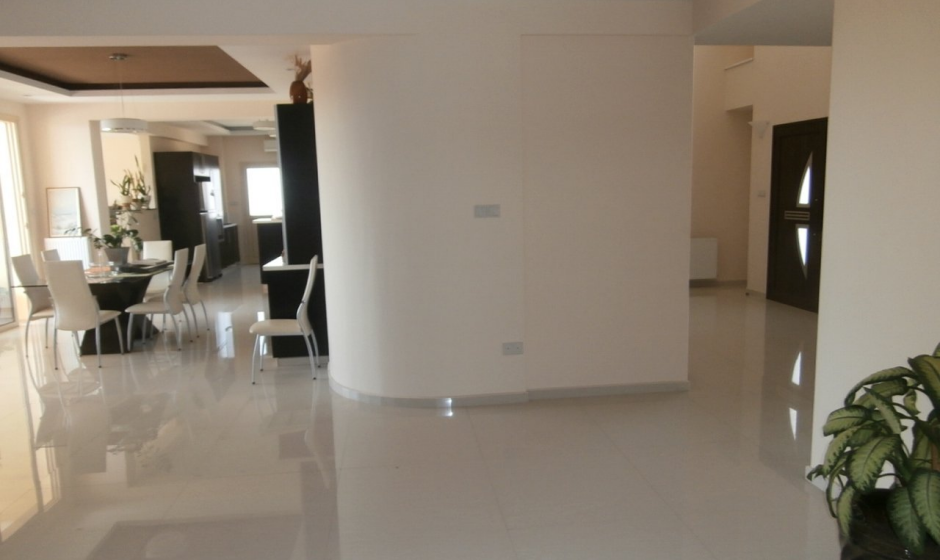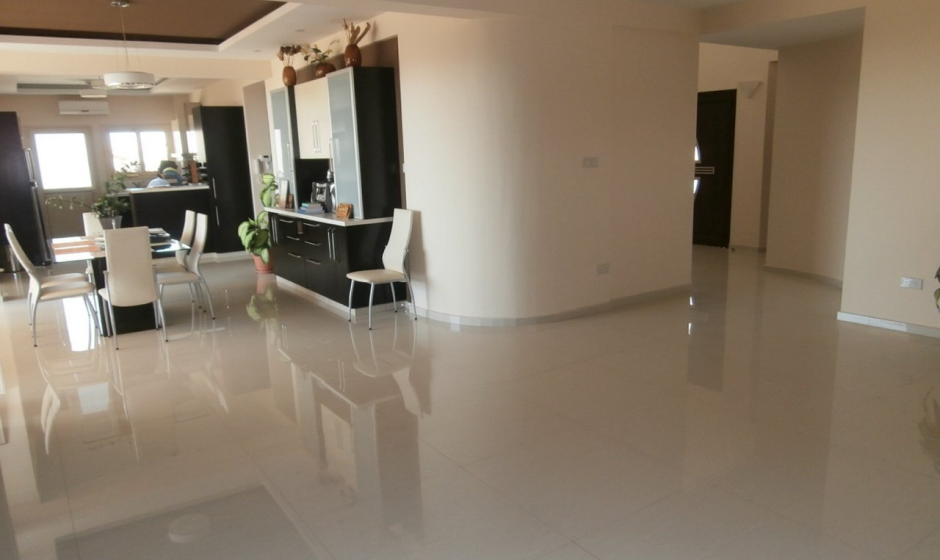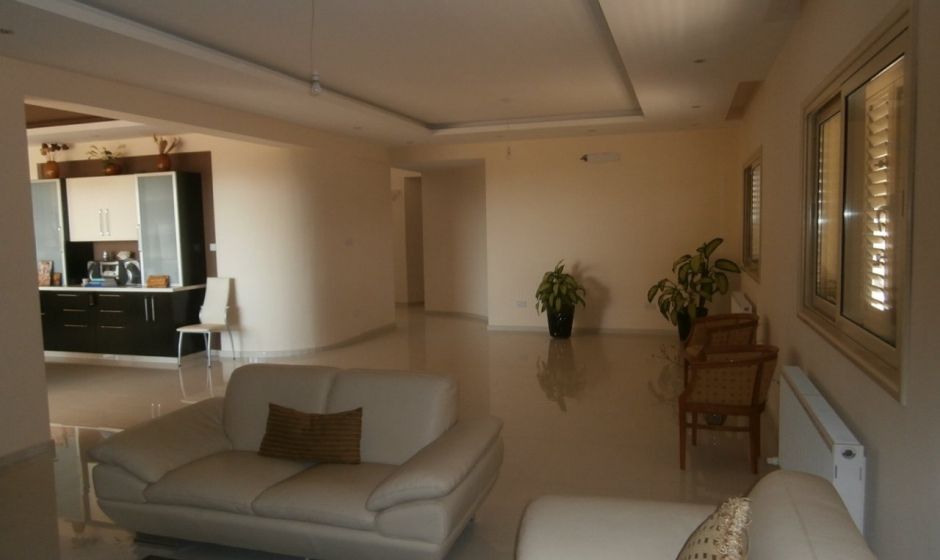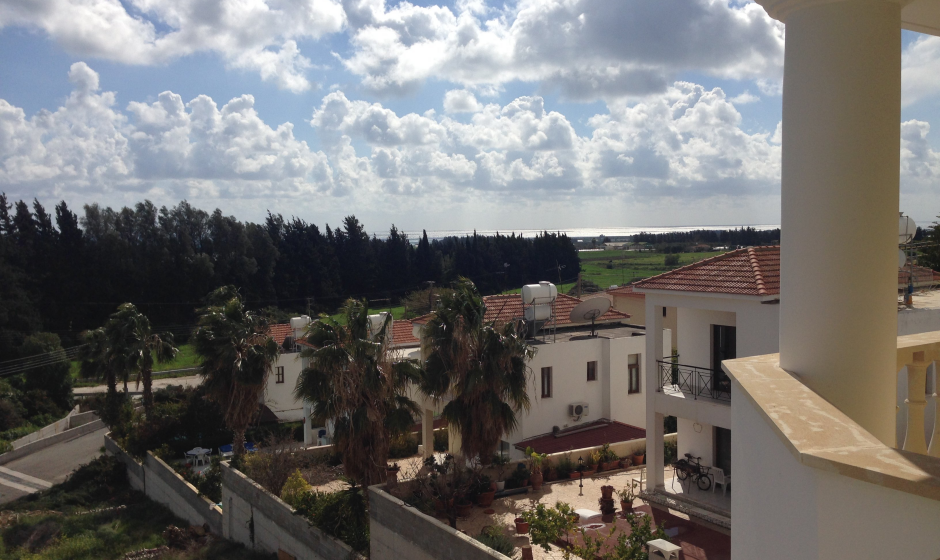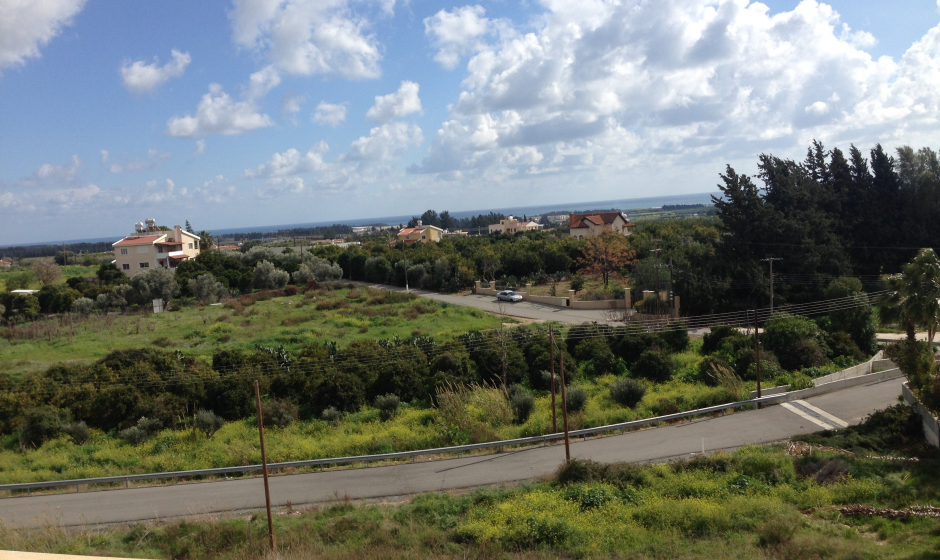 Features
Property type
Residential properties
Year of construction
2013
Status
not ready to move in
Type
Sea and Mountain Views
This outstanding villa is built on a plot of 2408 sq/m with a covered area of 550 sq/m, with enough space left on the plot for another 2 properties to be built. The property is within a 5 minute drive from Timi Beach, a 10 minute drive from Paphos International Airport, 10 minutes away from the Aphrodite Hill and Ellia Golf courses, 15 minutes away from Paphos centre and 30 minutes to Limassol. This villa enjoys beautiful panoramic mountain and sea views all the way to "Petra to Romiou" or else known as Venus Rock. The covered area of this beautiful home is 450 sq/ m with 70 sq/m of uncovered verandas. Again, the basement is 225 sq/m of which 60 sq/m is the covered parking space for 2 cars. The ground floor comprises of a spacious lounge, living and dining area, a utility room, a fully fitted kitchen with an extra living and dining space. There is also a study room on this floor. The upper level comprises of 5 double bedroom - all of which are en-suite and the master bedroom features a walk in-wardrobe, a lobby and kitchenette. The basement of the property has a play room, an en-suite housekeeping room with it own kitchenette, an en-suite guest room again with its own kitchenette, a storage room and cava. Externally, the private swimming pool measures of a large 9 x 5 meters with mosaics, a stone waterfall and an over-flow feature. Some extra features of this property include solar panels, central heating and A/C split units in all rooms. In addition, there is a fireplace with black marble embellishments in one of the living areas, double glazing, shutters, high quality tiles and high quality wood work. This villa is built under the new regulations of heat-proofing and energy saving and all materials used are CE approved. This truly is a luxurious villa and it is classed as a must view property in order to appreciate what it has to offer. Title Deeds are available.
luxury villa
plot size 2408 sq/m
covered area 550 sq/m
convenient location
2 level property
basement
5 en-suite double bedrooms
master bedroom with lobby and kitchenette
lounge
2 living rooms
2 dining area
fully fitted kitchen
utility room
play room
en-suite guest bedroom
en-suite housekeeping room
garage for 2 cars
over-flow feature swimming pool
garden
fireplace
solar panels
central heating
A/C split units
double glazing
shutters
high quality tiles
high quality wood work
must view property
Title Deeds Available
Learn more about this property
Learn more about this property
Frequently Asked Questions
Yes - as at mid-2023, both a residence permit and a permanent residence permit are issued by the Cypriot authorities. Moreover, there are no prohibitions based on nationality and, for example, citizens of the Russian Federation also successfully become residents of the country. There are more than ten ways to get a residence permit. This is , for example, a student visa, a residence permit for financially independent persons, digital nomads, a residence permit based on employment, an investment Fast Track ... Of course, since the pandemic, many coordination procedures have taken longer than usual, but the country's authorities have not imposed any restrictions. But there are many nuances in the process, so each case requires individual consideration.
Foreign citizens can still open a Cypriot bank account. Only citizens of the Russian Federation and Belarus have difficulties. Most likely if you just come from the street in 2023, they will not open an account for you. And it is important that the "source of funds" is not associated with sanctioned activities. In practice, the list of incomes considered "sanctioned" has recently been expanding. An exception, for example, is the income received from the rental of real estate. By the way, it is not necessary to have your own bank account to buy a property if you are in Cyprus. But having already purchased it, and furthermore, having received permanent residence, both Russians and Belarusians can open an account. However, one must be prepared for the fact that checks (including the origin of funds) by banks have become tougher, although not particularly lengthened - the process takes, as before, about 2 weeks.
The main steps are as follows: verification of the buyer - including a banking verification. This is the most important, now necessary step, allowing to assess whether you can actually make a deal selection of a property (on-site or remote) and simultaneous submission of documents to the bank prepaid reservation conclusion of an agreement (with a description of the terms of payment) payment for the property registration of property rights, receipt of supporting documents. Depending on the details of a specific transaction, additional checks and preparation of documents are possible at different steps of the procedure.
Just note that it makes sense to contact (and communicate) with a reliable and professional company - with a history and positive reviews. Firstly, you involve specialists who understand the market, prices, offers, and the transaction procedure as assistants. They will help solve problems in an unfamiliar country with its own specifics. Second, you can find a company that speaks your language. You will be helped to organize viewings, collect documents, agree on deadlines and arrange necessary meetings and procedures. Thirdly, in many cases you can expect the price to come even down for a particular object - serious agencies usually have "special conditions" when dealing with developers. You should not hope for huge discounts, but you definitely won't overpay. Finally, a good agency will help you resolve issues that are not directly related to the purchase. Teaching children, settling in a new place, searching for a master or a specialist of any profile - the needs can be very different.
Cyprus is not an offshore jurisdiction, but it offers favorable tax conditions for those who become tax residents of the country. You can become a tax resident by residing in Cyprus for more than 183 days a year or if you: - Reside in Cyprus for at least 60 days in a tax year. - Do not live in another country for more than 183 days during the tax year. - Are not a tax resident of another country. - Have property in Cyprus, either owned or rented. In this case, you may qualify for Non-Domicile tax residency, where you are exempt from paying the Special Defense Contribution (SDC). The following are not subject to taxation: - Dividend income. - Interest income from deposits. - Rental income from real estate (except for income tax). You also do not pay tax on income outside of Cyprus, securities sales tax, inheritance taxes, gifts, and luxury taxes. These are just some of the advantages. For more detailed information, we recommend contacting us directly.
Yes, such transactions are practiced, especially when purchasing property at an early stage of construction or even before it begins when there is no opportunity to see the finished property. For example, our company facilitates the process by conducting online tours, showcasing potential options and areas, as well as addressing any questions and concerns that arise. The key aspect of this scheme is to find a trusted individual or company that will represent your interests, and then prepare, sign, and apostille a notarized power of attorney in their name.